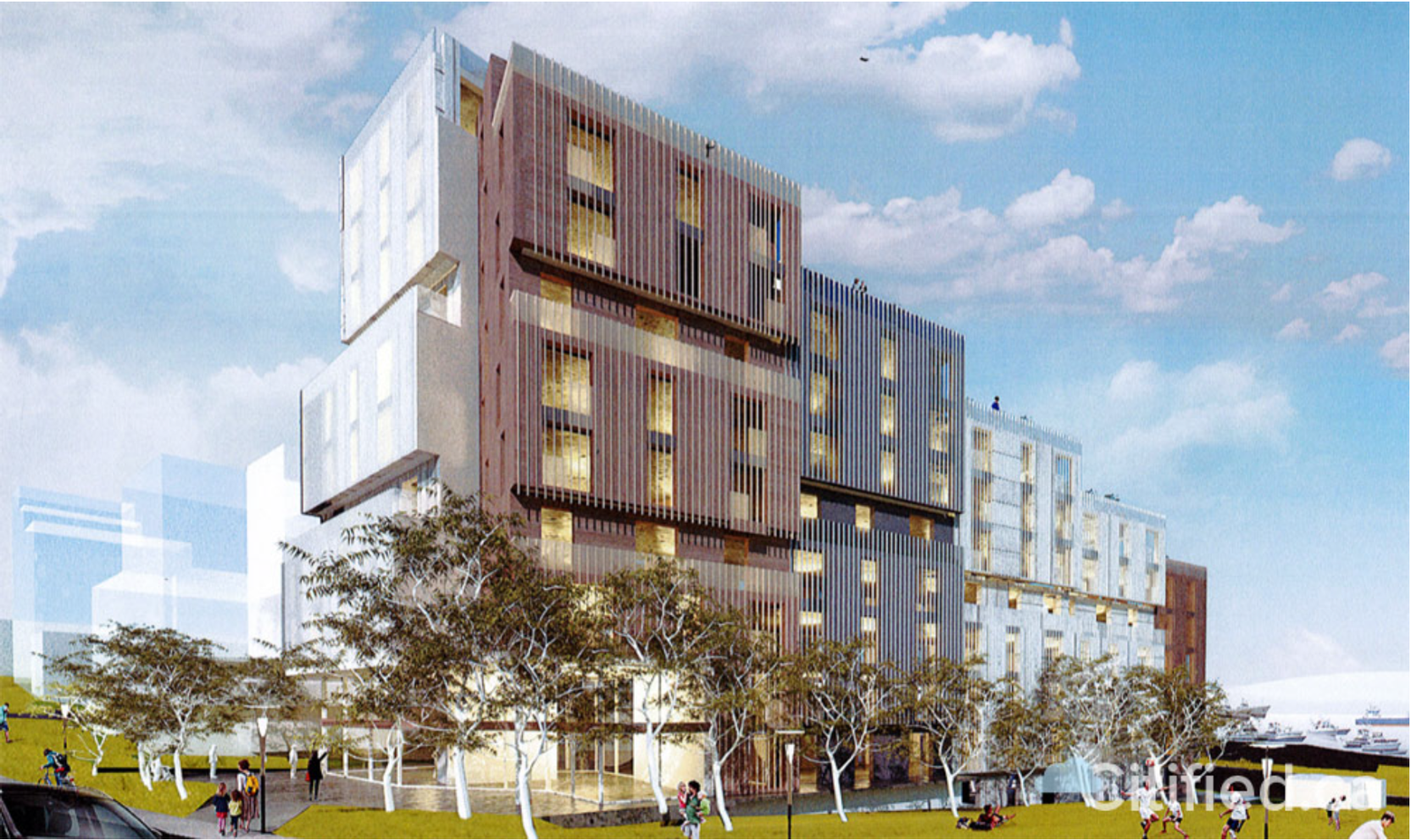 The province is adopting changes to B.C.'s building code that will permit wood framed buildings to rise as tall as 12-storeys. Using mass timber technology, solid or engineered wood products will provide the real-estate development industry with more choice for constructing residential and commercial projects taller than six-storeys, the previous limit for wood-built designs."Changes to the national building code that allows for taller wood buildings take effect next year, but we're not waiting to get started," says Premier JohnHorgan. "Our government is ready to work with communities to build safe, secure and green tall wood buildings that will create jobs, grow B.C.'s value-added sector and realize our low-carbon future."
With provincial support for mass timber highrise developments secured, two residential projects planned for Greater Victoria will now have the opportunity to proceed as early adopters of the updated building code. Already approved in Esquimalt and awaiting the green light from the province,
Corvette Landing
is a mass timber-designed 12-storey condominium slated to rise along Admirals Road at Naden Way. The project will consist of 83 homes.And in the City of Victoria another 12-storey condominium tower using mass timber technology is reportedly making its way through the approvals process, although details pertaining to that proposal have yet to be made public. Utilizing faster off-site and on-site construction techniques, mass timber building designs can yield significant savings for developers and government-backed housing agencies, leading to shorter wait times for housing and greater levels of affordability. However, the insurance industry may need time to adjust to the new building code and their effect on premiums. Speaking to Citified as part of a monthly question-and-answer installment with real-estate development professionals, Luke Mills of local insurance brokerage Megson FitzPatrick Insurance says wood-framed construction is likely to lead to higher premiums
, at least over the near-term.
"Many insurance companies are scaling back the amount of wood frame risk they are willing to underwrite due to fire exposure," Mills said. "This means that larger wood frame projects are likely to experience higher premiums, deductibles, and tighter warranties or conditions."B.C.'s building code changes are a step ahead of federal measures that will adopt a 12-story limit on wood-frame buildings, but not until next year. The move in B.C. comes amid a desire to support the forestry sector and help the province meet its climate action goals by introducing new building techniques with a lower environmental footprint, which wood-framed construction achieved. The Ministry of Municipal Affairs and Housing staff will begin reaching out to local governments with requests for expressions of interest while detailing the next steps for local governments interested in pursuing the building code changes ahead of their federal implementation. 
Receive Citified's timely real-estate news straight to your inbox. Sign up for our newsletter
.
© Copyright 2019 by Citified.ca. All rights reserved.