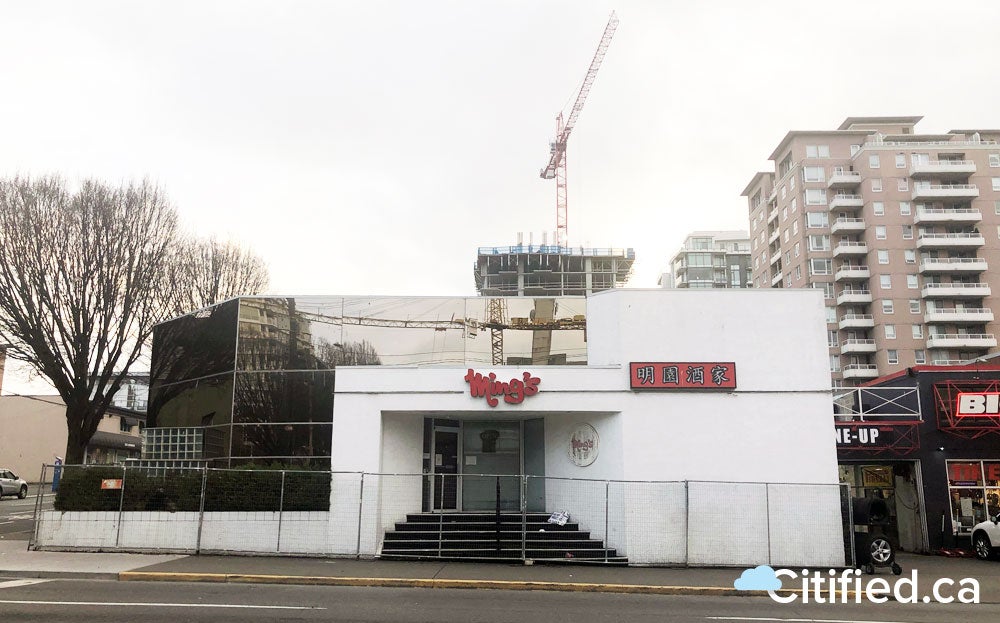 The former home of downtown Victoria's Ming's restaurant will be transformed into an expanded location of Big O Tires, an automotive repair business that has neighboured the shuttered restaurant for decades.

Ming's, located at 1321 Quadra Street at Johnson Street, closed its single-storey building just over a year ago following a Vancouver Island Health Authority inspection, although a sign affixed to the premises identified "interior renovations" as the cause for the closure.

According to a source familiar with the move, Big O Tires' take-over of the Ming's space will yield a more comprehensive automotive repair centre catering to downtown Victoria residents and workers. The move will also put to rest months of speculation as to the restaurant's future and whether operators of local eateries were contemplating expanding into the complex.

The expansion is expected to get underway this year with completion likely in 2020.

Ming's opened over 60-years-ago and became a fixture of downtown Victoria's culinary scene throughout its decades of operations. Following an ownership shuffle several years ago, the restaurant failed to maintain the expectations of its long-time patrons and struggled to surpass negative criticisms before closing in 2018.

On New Year's Day nearby eatery Floyd's Diner closed its Yates and Quadra streets location, marking an end to restaurant operations along the 1300-block block of Quadra Street that was once book-ended by the two businesses. C
Receive Citified's timely real-estate news straight to your inbox. Sign up for our newsletter.
© Copyright 2019 by Citified.ca. All rights reserved.